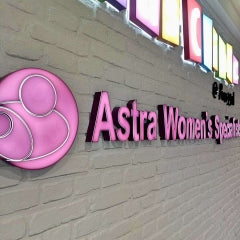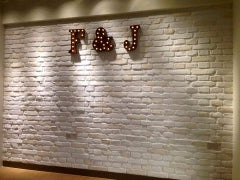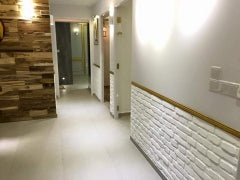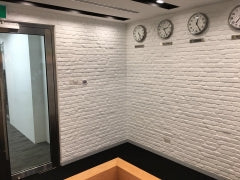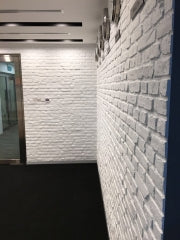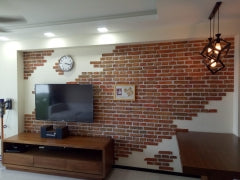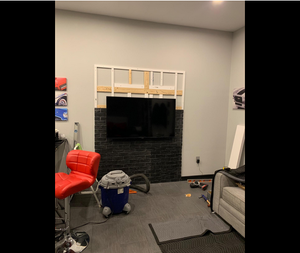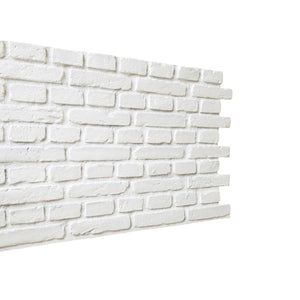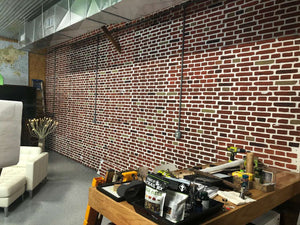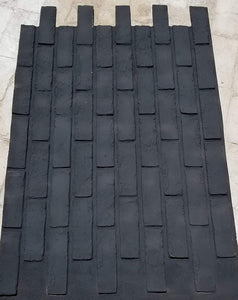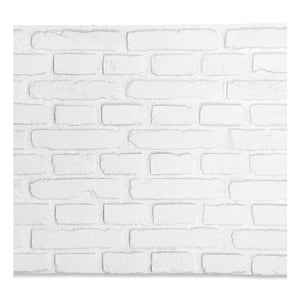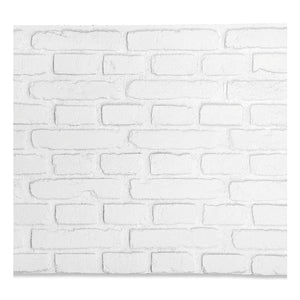 $289.00 – $299.00
/count/ sold in last /time/ hours.
Panel Specification
Dimension: L=114cm=44"   W=64cm=25"  T=1cm=0.4"
Weight: 3kg/Pcs, 4 pcs Package Weight=13.5kg.      
              6.6Lb/Pcs, 4 pcs Package Weight 30Lb
Package: 2 or 3 or 4 Pcs in a Carton
Cover Area: 
2 Pcs cover 1.46 m2  =15.7 sq ft
3 Pcs cover 2.19 m2  =23.57 sq ft
4 Pcs cover 2.9 m2  =31.2 sq ft
Color: Matt White. Customizable Available or paint it by DIY
Paint: Water Base Paint. Such as Nippon, SKK
Panel Material: Fiberglass + Stone Powder + Polymer Resin
Style: Rustic
Cut: Toothless Saw or Hand Line Saw
Installation: Dry Installation with Anchor Bolot or Screw (Wood), Without Water Cement Required. Easy Installation and Quick. Do It Yourself Possible.
Warranty: Exterior 15 Years.

Delivery terms: USPS or FEEDX service
Please contact with us before order as follows:  
    1. More than 2 packages wanted.
    2. Addtional  more zones.
Delivery Service do not include these areas:
Alaska, Hawaii,  Puerto Rico, Virgin  Islands, Guam, Marshall Islands etc.

Advantage of the DryInsta Panel Production: 
PERFECT | perfect visual appearance 
CONVENIENT | no maintenance or cleaning needed 
SOLID | as stratified material 
UNAFFECTED | low contraction and minimum expansion 
ADAPTABLE | easy to fix on any surface 
USEFUL | easy and quick installation planning permission not required 
LIGHWEIGHT | weight between 3/3.5kg/m2 
THIN | average thickness of 1 cm 
MULTIFUNCTIONAL | used as cement shuttering 
PROTECTIVE | waterproof and insulating 
CONTRAST CONCRETE CULTURAL STONE |Lightweight, thin, solid and Adaptable and versatile for all applications 
FREESTANDING | structures not needed 
NATURAL |Natural crushed stone surface 
DURABLE | no affected by the erosion of elements nor by ultraviolet rays 
WIDE USEFUL |Internal/external, waterproof and insulating durable.
Vestibulum curae torquent diam diam commodo parturient penatibus nunc dui adipiscing convallis bulum parturient suspendisse parturient a.Parturient in parturient scelerisque nibh lectus quam a natoque adipiscing a vestibulum hendrerit et pharetra fames nunc natoque dui.
Adipiscing Convallis Bulum
Vestibulum penatibus nunc dui adipiscing convallis bulum parturient suspendisse.
Abitur parturient praesent lectus quam a natoque adipiscing a vestibulum hendre.
Diam parturient dictumst parturient scelerisque nibh lectus.
Scelerisque adipiscing bibendum sem vestibulum et in a a a purus lectus faucibus lobortis tincidunt purus lectus nisl class eros.Condimentum a et ullamcorper dictumst mus et tristique elementum nam inceptos hac parturient scelerisque vestibulum amet elit ut volutpat.